Metropolitan
Security
sal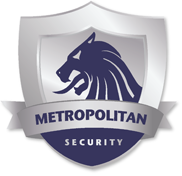 Metropolitan Security is one of the top security company in Lebanon & abroad. Our mission is to provide the best security that can be achieved through cutting-edge technology and training, giving our clients peace of mind. We provide thinking agents and on-site security directors supported by state-of-the art equipment to help our clients meet their obligation to provide a safe environment for those who rely on them to do so.
The fundamental mission of Metropolitan Security other than to protect the life and property of the customers is to serve our clients in a consistent manner with the highest ideals and the finest quality of protective services available within our industry. We dedicate ourselves to provide incomparable, personalized, quality monitoring. Whether your security concerns are residential or commercial ... local or global ... large or small ... we provide customized solutions to suit your needs in all emergency situations.
Our commitment to professional, ethical and protocol conscious services are our trademark to insure that our clients receive the highest degree of honesty, integrity and professionalism from their security team. Our uniformed security guards are trained above the industry requirements; MS acknowledges the fact that the strength of any security operation lies directly in the quality of its people. This quality is related to the way that those people are trained, motivated, rewarded and managed. Irrespective of how well companies manage their protective operations, they will fail to be fully effective if the people doing the job do not have the correct skills and knowledge. We endeavor to be the preferred Central Monitoring Station for all whom we serve and pledge to conduct our business with uncompromising honesty, wisdom, discretion and sound judgment in order to implement what we live by 3S: Safety Security and Satisfaction. Our clients are the backbone of our success and our goal is to always exceed their expectations. Customer confidentiality is our main concern. we protect your identity through every step of the process.
Metropolitan Security range of services:
1. Static Guarding
2. Security Consulting Planning, Security Reports & Risk Analysis
3. Executive Protection & Body Guard
4. VIP Escort & Evacuation 5. Operation Room Management
6. ETS "Engineering and Technology Services"
7. Logistics
8. Patrols
9. Special Events & Conference Security
10. Money & Jewelry Transportation
11. Parking Management
12. Insurance
13. Training
14. Field Supervisors
15. Glass Protection System (XDS)
16. Apollo Metro Lightning System Solution


www.metropolitansecurity.com.lb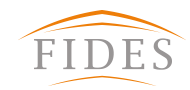 Trade FIDES JSC was founded in 1995. The main business plan from the beginning was to provide quality and comprehensive services in the field of security systems for the protection of persons and property. The company teamed up in its ranks experienced professionals and concentrate its capabilities to offer such safety systems that would deal comprehensively protect the objects, consistency. Appropriate selection of advanced security technologies, which were supplemented by Trade FIDES development of technical means, the company has sought to address the most demanding customers.
Among the first orders of Trade FIDES company, the implementation of security systems in cultural and historical monuments, of which mention as the most extensive set of buildings State Castle Czech Krumlov, which is listed in the UNESCO World Cultural and Natural Heritage. Furthermore, it was the installation of systems in buildings of financial institutions, such as the administrative headquarters complex of buildings Czech Savings Bank and Czech embassies, especially the largest of them, the embassy in Moscow.
Specific areas of Trade FIDES business have become the solution of security systems for the Czech Army, police, and the state and public administration. The company has undergone cleared to work with classified information up to SECRET level. In an effort to continuously improve the quality of work and the satisfaction of our customers, Trade FIDES have implemented an Integrated Management System, which includes a quality management system, environmental management system, superstructure NATO quality system and NATO configuration management.
Trade FIDES is helping to establish a legal and ethical background of the field of security technology. This activity includes in particular the membership and participation in the executive bodies of the Association of Technical Security Services Gremium Alarm (AGA) in EPS Guild, the Association of Security Industry and the Economic Chamber of the Czech Republic. Employees of Trade FIDES, as regularly perform at seminars and published in professional journals.
Trade FIDES has gradually developed into a prosperous company with a rich tradition and backgrounds, employing more than 200 employees in six centers throughout the Czech Republic. Trade FIDES became one of the leading companies in the field of security technology in our country and constantly going and expanding their services so that they most know and understand our customers, help them orient themselves in a relatively complex issue of protection of persons and property, and to find an optimal and comprehensive design security systems.
METROPOLITAN
FACILITY
MANAGEMENT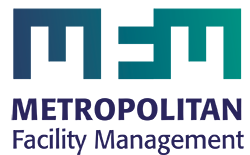 Due to the increase of the market demand for outsourcing and in-house services, Metropolitan Facility Management was established as a sister company of Metropolitan Security to work in parallel to outsource all our clients (global or local) especially our escorted expatriates.
Metropolitan will devote its background in obtaining new responsibilities in an ongoing growing market of Facility Management to provide 5 Stars Facility Services.
MFM decided to build on, develop and upgrade its slogan to execute 5S "Sustainable Solutions Secure Safety Satisfaction".
MFM will increase your value by transforming your asset to a star competitor in real estate by implementing Sustainable operational procedures to improve working environment by presenting up-to-date Solutions. While Security will minimize your facility cost; Safety measurements will raise service level and building management to ensure Satisfaction for Occupants and Owners.
Metropolitan Facility Management fundamental services include but not limited to: Hard & Soft services, Administrative services, Risk Management and Technical services and other such as outpace activities, tours, transportation vehicles, escort, security, travel agency, booking, housekeeping, trips, car rental, creational activities, MICE planning and other that will be arranged and tailored made accordingly to fulfill your need.
Our services:

• Subcontracting (company's in-house services provision)
• Finalizing all kind of administrative transactions (visa, work permit, residential permit etc...)
• Life and health insurance, hospitalization, accommodation, transportation, schooling etc...
• Maintenance services
• Environmental services
• Support services
• Catering services
• Security services
Our team department:
Consultant: MFM consultant team provides professional or expert advice in several domain and area, ready to provide services such as design supervision, technology, creation of drawings and specifications, and make recommendations and solutions.
Engineer: MFM engineer team design, execute and repair materials, structures, and systems while considering the limitations imposed by practicality, regulation, safety, and cost. Furthermore, engineering team will manage project and guide technicians.
Operation: MFM Operation Center guarantees 24 hours' availability for all our customers upon request. On addition MFMOC (MFM Operation Center) connect the MFM department.
Maintenance & Services: MFM technician team on addition to their experience, skills and practicality, they are trained to support our customers. MFM Services team is available to reply all customer services request as support, cleaning and catering.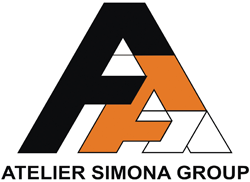 Atelier Simona Group Company was founded in 1992 as Atelier Simona. Atelier Simona Group has a highly qualified team of experts and professionals: architects, urban designers, supervisors, technician of engineering, modeler, management, accounting, economists and assistants.
We focus at our work on buildings of commercial and civil character which appeal by their original architecture, used materials and well-thought-out disposition. Atelier Simona offers its clients complex service from the pre-investment, projects study to the realization itself, and engineering activity, expert and consultancy services including building economical evaluation of the property, urban architectonic study and analysis study to set further client's investment steps.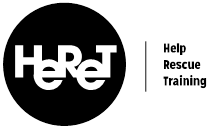 Since its establishment in 2010, the company HeReT Consulting Ltd. successfully engaged in the provision of services and materials for army, police, rescue and fire brigades. The concept of the provision of services especially means design and delivery of training centers as well as the implementation of training.
During the last year, the company has designed two important projects of training centers, which have been received very positively by customers.
The company also performs consulting services in all aspects of army, police and special units' activities. In this context, we note that one of the important activity of the company is working out security analysis, especially for the Middle East and the North Africa. The output of each of these analyzes are safety recommendations, including the provision of security services.
Other important service that company can arrange for customers is to propose and ensure the protection of people, buildings and industrial complexes, including significant authorities, pipelines and refineries. It is also possible to design and help to ensure security of institutions such as prisons.
The concept of supply of special materials means supply all materials including weapons and ammunition for the army, police, rescue and fire brigades except materials, weapons and ammunition prohibited by European Union, more precisely by Czech authorities.
HeReT Consulting Ltd., as a provider of special services and goods, considers any action for any customer to be totally confidential and is always ready to sign and fully comply with NCND agreement.
This is the reason for the nonspecific references, but there is possible to state, that company currently solves several security and training projects in the Middle East and the North Africa.